Promises Hurt By Elle Brooks
Published August 2, 2014
Synopsis
I wasn't planning on falling for Ethan Jamison, hell I wasn't planning on our paths ever crossing. He's the most popular guy at school and a complete player. Me; I'm the perpetual good girl, trying to carry out one last request. But when you make a promise, how far do you go to see it through?
~ Blair
It's a running joke that I'm a terrible liar, if only people knew the truth. My whole life has been spent making excuses and deflecting questions. I was pretty good at it until Blair Thomas entered my world. She saw through the mask that everyone is so willing to accept. She makes me want to tell her all my secrets, but can she promise to keep them?
~

Ethan

Excerpt
I look down at my cell and it's 4:54pm. No sign of Ethan. No text to explain. What a douche. I mean, okay so I needed to be here anyway to collect books, but that's not the point. He didn't know that. I can't stand people that make plans and then break them without warning. It takes two seconds to send a text.
I'm packing up my things when Ethan Jamison barges through the library doors. He's panting like he's out of breath and his eyes are frantically scanning the almost empty room. Then they land on me. I stand completely frozen, mouth gaping like a total moron. Of freakingcourse it has to be that Ethan. He makes his way over, and the sound of his boots echoing through the otherwise silent room awakens me from my dumbstruck state. Emily's letter flashes in my mind and I feel instantly embarrassed. Like, somehow he knows about it, which of course, he can't, but I'm still panicking.
He stops a few feet short of my table and looks a little unsure. This isn't the cocky Ethan Jamison that struts around school thinking he's god's gift. It's thrown me a little.
"Hey, um…I'm Ethan," he says, looking down at me. He lays his guitar case down at his feet and then adjusts his backpack on his shoulders. "Are you the tutor, I mean, sorry…are you Blair?"
I never realized how tall he actually is up close and personal. I've seen him play at a gig for about two seconds once, but he was on a stage, so of course he's gonna look taller than everyone else. Emily and I have only stalked him at a distance. His blue eyes are boring into mine and I'm just standing there. Staring. Like an idiot. He shifts his weight and I realize he's asked me a question. I still haven't replied. Shit.
"Er…yeah, I'm Blair, nice to meet you. I was just about to go, I thought you weren't coming. You're late." The last part comes out all pissy like I'm mad at him.
An amused grin starts to form; his mouth pulling up slightly at one side and the boy has dimples—real life honest-to-god dimples.
I shake my head and practically bark out, "I've been waiting for you for almost a half hour. If you're gonna be late when we meet, you could at least give me a heads up?" Oh my god, why the hell am I telling him off?
His smile widens and he's not even trying to look sorry. He drops his backpack on the table and takes a seat.
"Yeah, I had practice and it ran over. Steve has a no phone rule, so it's kinda hard to let you know when I don't have my cell."
Steve is the music professor; he's got the new age hippy vibe going on and makes all his students call him by his first name. I pull my chair back out and take a seat. "Okay. Well, um, let's just get started then."
I look up and his eyes are zeroed in on my chest. What a complete douche, he's already ogling my boobs. I cough twice and raise my eyebrows in a 'what the hell, my eyes are up here' stare, and his cheeks immediately redden.
"Shit, no, I wasn't checking you out! I mean…um, I wasn't staring at your…fuck, well I kinda was but I mean, shit; I was just trying to read what your shirt says."
Holy crap, this guy's more awkward than I am.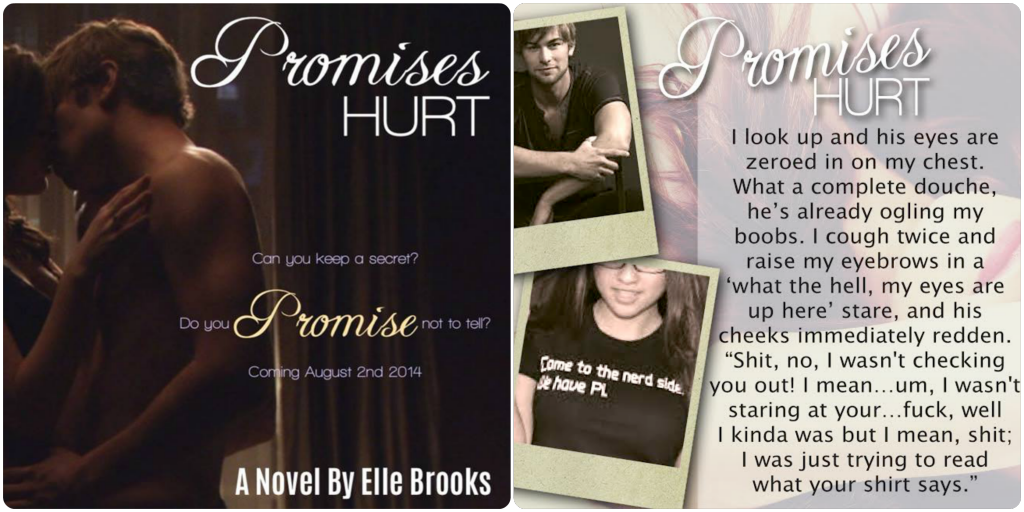 You know the saying never judge a book by its cover, that saying has never been more true or relate to a book more than this book
in so many ways.
When I read the blurb I thought it was going to be average. BUT I cant tell you how wrong I was, in so many ways.
OMG, this book was amazing. As soon as I started reading it I was hooked. This is a book you have to make time for, preferably in a room with a lock. I read it in one go.
So, this is what I am going to tell you about this book, not to much detail because I want you to discover this story for yourself. Okay here goes.
Blair is a bit of a loner and Ethan is part of the in crowd. No it isn't your usual popular boy falls for loner girl. There is more to story, but I REALLY cant tell you. Ok so Blair starts tutoring Ethan in maths to help him get his grades up and plus she'll get extra credit for it. They then start hanging out and become boyfriend and girlfriend. Sounds simple right? NOT the case. There's a list involved......
Ok as I said I read this in one go. I couldn't put it down. And once I got to the end I was like, SERIOUSLY WTF. I loved this story, it's heartbreaking and sweet, and pulls at all your emotions. I love Blair and Ethan. I cant wait for the next book.
Elle Brooks, Thank you for an amazing read. It was compelling, stunning, emotional, fantastically written. I REALLY can't wait to read the second book.
I give this book 5/5 stars and 3/5 for movie moments.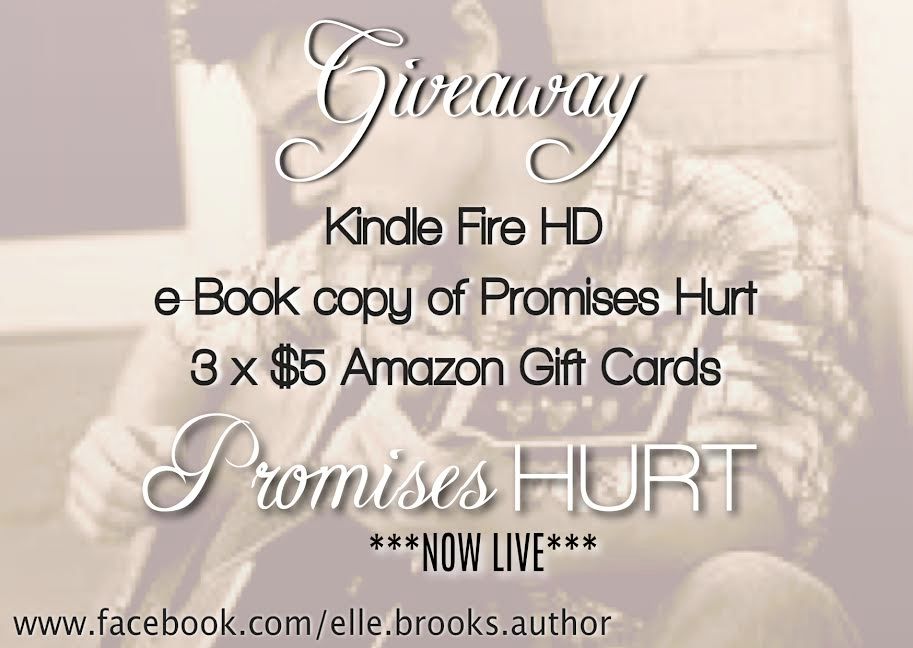 @peruseprincess @Ellebrooksautho