Title: Ember
Series: Black Inferno #3
Author: K T Fisher
Hosted By: Francessca's Romance Reviews

Synopsis

Fresh out of rehab and into the real world, Roxie is thrown into the deep end of despair and temptation. Whilst in rehab, as well as recovering from her demons, there's one thing she knows for sure. That Mason is the man for her but she fucked it all up in the arms of Joe. Now she needs to fix what she broke, if only Mason would just listen to her. Instead he flaunts women in her face and ignores her every try. Unfortunately for Roxie, in anger Mason points Joe in her path, not knowing the danger he has put her in.
Thankfully, she has much needed support from her girls and it's not long until they reveal her hidden secret. The burden of it tears Roxie apart and on top of the buried addiction to alcohol, constant blackmailing and worry from Joe, everything is revealed in a bloody mess.

Torn between the right path and the wrong, can Roxie fight her daily craving for the bottle and heal from her scars? Can she escape from the greedy hands of Joe safely and will Mason finally give Roxie a chance to beg for his forgiveness and have one last and final chance?

Add To Goodreads


My Review
If you haven't yet read any of this series, you need to start from Heat- Book 1( which is currently free) This is a series you will need to have all of the books to hand to read one after another, you wont want to put it down.
I loved this book, from the start I was hooked, I couldn't put it down. I love Mason and Roxie. I love all of K.T. Fishers books. You know when you read one it will soon pull you out of any funk your in. You can picture the story clear in your head like a film. I don't think out of all the books and character's I could pick a favourite. I will say this from the beginning you find yourself rooting for Roxie and Mason. there was plenty of nooo, omg seriously.
This is an exceptional book, its stunning in it's entirety. It's flawless. I loved the whole book. You need to add this to your TBR list.
This gets 5/5 stars and 5/5 for movie moments.


EXCERPT

I see Mason is standing inside, surrounded by the guys, but what I'm not prepared for is the half-naked woman standing at the top of the stairs when I walk inside. "So I see it's true." I cross my arms over my chest. "Rox, this isn't what it seems," Mason starts, but I give him a look. "Really, Mason?" He doesn't say anything else, and that tells me everything. I try to calm myself down, because this is hard for me to see. Fresh out of rehab, and I'm already forced to see this shit. I was counselled to accept responsibility for my own downfall, so I try my best to calm my rage. "I don't see why you had to bring her out of all people, Mason," Crystal scolds. "This has nothing to do with you!" The girl, Natasha, shouts down to her. "Bitch, this has everything to do with me! You're messing with my family!" Crystal shouts back. "Chris..." Booker warns, and I don't miss the odd look Tate gives him. I look up at Natasha, and it hurts to see how skinny she looks. I have curves, a big bust, and here's wannabe Barbie looking down at me like she's the shit! That just pisses me off! I've gone through so much bullshit lately, and I've worked so damn hard I don't need Natasha looking down at me. But still, I need to reign in my anger; this all comes down to me. If I hadn't slept with Joe, I doubt my depression would have spiralled like it did. Maybe we wouldn't be here right now, maybe I would be at the top of those stairs looking satisfied with myself. For me to start screaming and shouting right now is something I don't want to do. Nor should I. "You need to get your skinny ass out of here, so go jump in your little Barbie car and fuck off!" I direct up at her, and I hear laughter behind me. "Rox," Mason warns me and I turn to glare at him. "Don't even fucking talk to me right now! You gave me shit yesterday for what I did, and I pay for that every-fucking-day, yet here you are, sleeping with sluts like it's no big fucking deal!" I take a step closer to Mason. "I know we're not together anymore, but seeing this so quickly after talking to you yesterday is fucked up. I thought we could maybe sort through this, because there're still things we need to talk about, but I guess there's no point now." "Come on, guys," Tate says, ushering everyone out. I stop them, "No, stay. I'm going now anyway."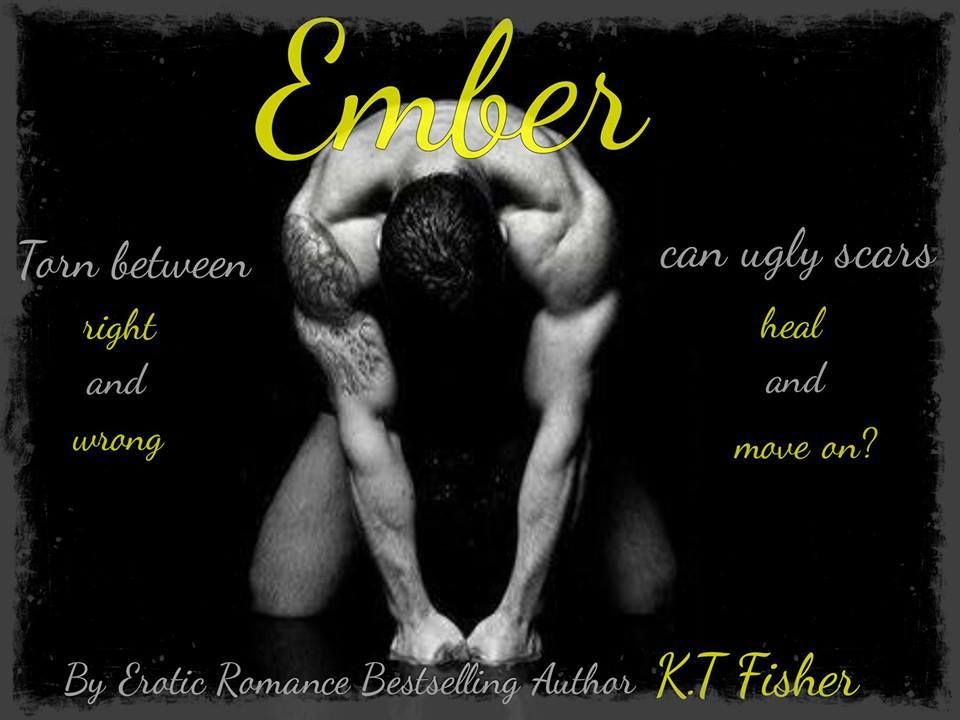 Purchase Links
Amazon UK
Amazon USA
Kobo
Barnes & Nobel
About the Author


I love reading, it's my favourite hobby. I've always had ideas for my own books packed into my head so I thought I would write them out for people to enjoy.
Stalk KT Fisher:
Facebook
Twitter
Goodreads
Other Books In The Series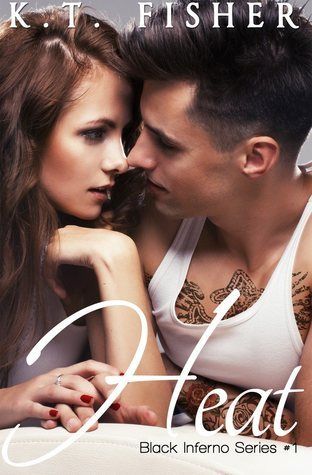 Heat
Black Inferno #1 (FREE FOR THE FIRST WEEK OF EMBERS RELEASE!)
Amazon UK
Amazon USA
Barnes & Noble
KOBO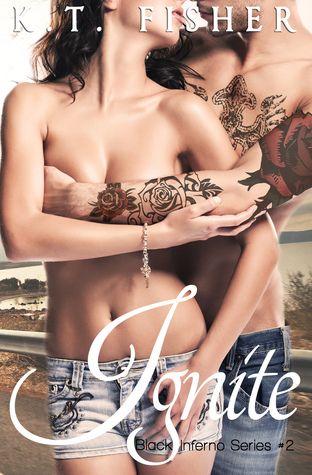 Ignite
Black Inferno #2
Amazon UK
Amazon USA
Barnes & Noble
KOBO