Book: Chelsea
Series: The Club Girl Diaries #2
Author: Addison Jane
Genre: Romance MC
Cover Designed by: Kari at cover to cover designs
Hosted By:Francessca's Romance Reviews

Synopsis
Chelsea spent most of her life running.

She was young when her parents were killed, and she was thrown into the system as just another statistic. One foster home after another, hell after hell. When things got too hard, her first instinct was to get out and fast.

She didn't mind being a club girl. Who wouldn't want a group of possessive alpha males on your side and in your bed? The freedom and the lifestyle allowed her to spread her wings while the rules and bylaws kept everyone in line. It was comfortable – safe.

But while her head told her she was happy, her heart reminded her constantly of what she really wanted – Brothers by Blood President, Optimus. He was a brooding asshole who was sexy, loyal and pushed the boundaries of both her body and her mind. He never let her all the way in, but she still couldn't stay away from him – he was addictive.

Optimus had only one rule – family comes first.

He knew that sometimes sacrifices needed to be made in order to keep the ones he loved safe. He'd done it before and he would do it again.

Being President of the Brothers by Blood MC meant he couldn't show any weakness. His feelings for Chelsea were off the charts, but so far he'd managed to hide them and keep her at an arm's length thinking he was protecting her. Beautiful, athletic and sassy, she wasn't just another club girl, she was HIS girl.

Danger is fast approaching and Chelsea is in its direct sight. Will it be too late for Optimus to show Chelsea how he really feels? And when secrets are revealed will Chelsea stay and stand beside the man she wants or will the urge to run just be too strong?

Add To Goodreads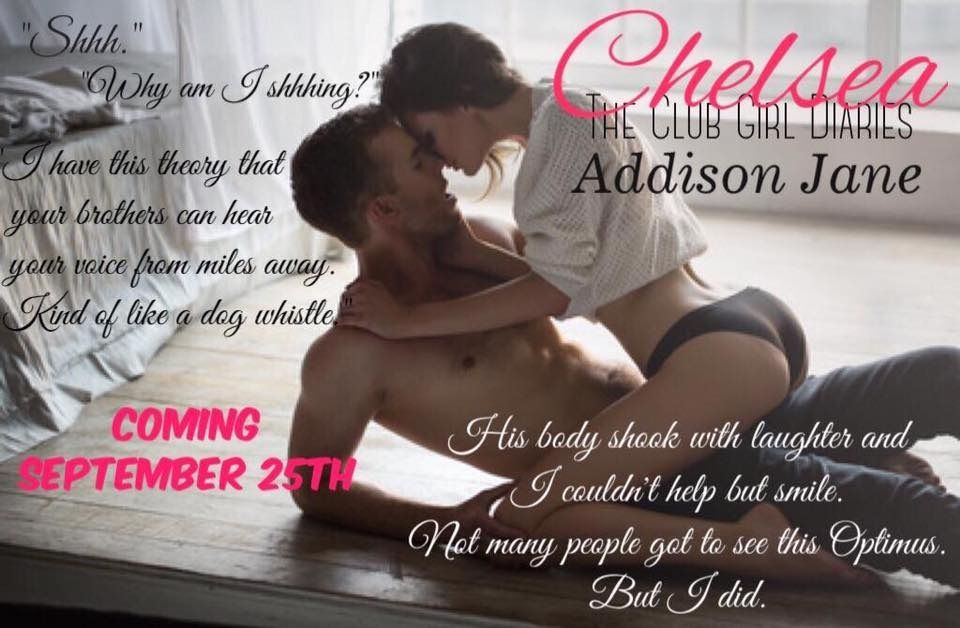 Purchase Links


What Others are saying

This is an OMG read, one you won't want to miss.. The writing just keeps getting better.
*****5+ STAR***** ~ Goodreads Review

32% in and I'm in love. never seen an author do an mc book from the club whores opinion and i love it. ~ Evocative Book Reviews

This book kept me on the edge of my seat I really didn't know what was going to happen next and some of things were so surprising that were heartbreaking as well. I loved this book and the characters and the way this book ended just let me say OMG the author better be working on the next already cause my heart can't handle it. ~ Book Boyfriend Heaven
My Review
I cant tell you how much I'm loving this series. If you have not read the first book in the club girl diaries yet you need to read that one first, although these can be read as a stand alone, I do recommend you read that one first. you know how sometimes when you read the first book in the series and it blows you away. Then when you read the second one its just OK. THIS is not how this series is. OMG Chelsea BLEW me away.
This book had me on the edge of my seat. I couldn't put it down. This is the type of book you think you have pegged, you just know ( you think)how its going to play out . BUT you are so so so wrong. I love Chelsea, that's all I'm saying. YOU have to read it. I do think that Addison is very mean by not having the next book ready, I cant wait to see whats next.
This is the type of series you want the author to have finished so you can line them up and read one after the other. This is the book that makes you believe you a part of the story that your sitting in the club house watching whats happening around you.
I give this book 5/5 stars and 5/5 for movie moments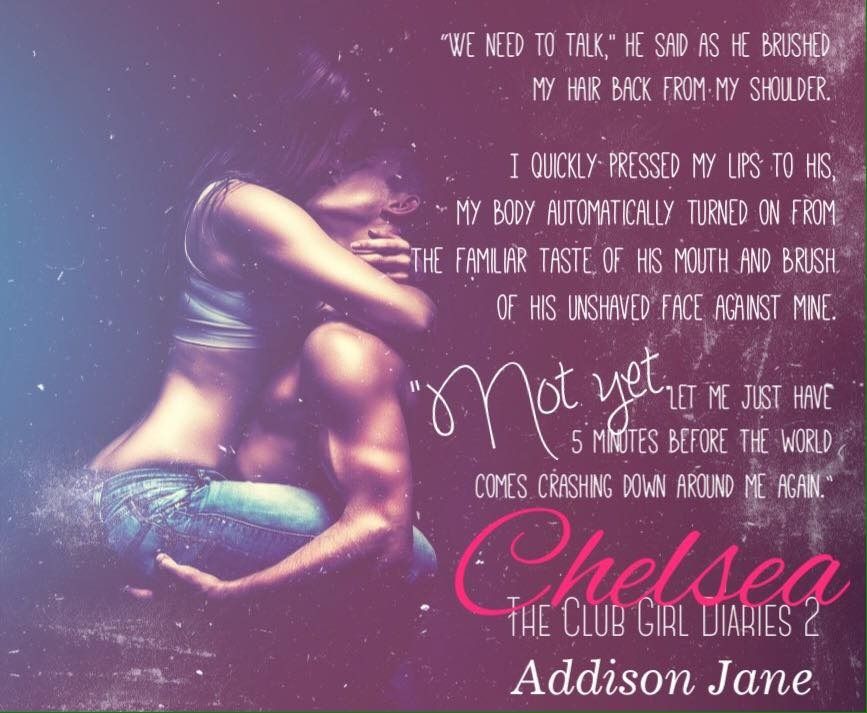 Join The Release Party!
Click here
About The Author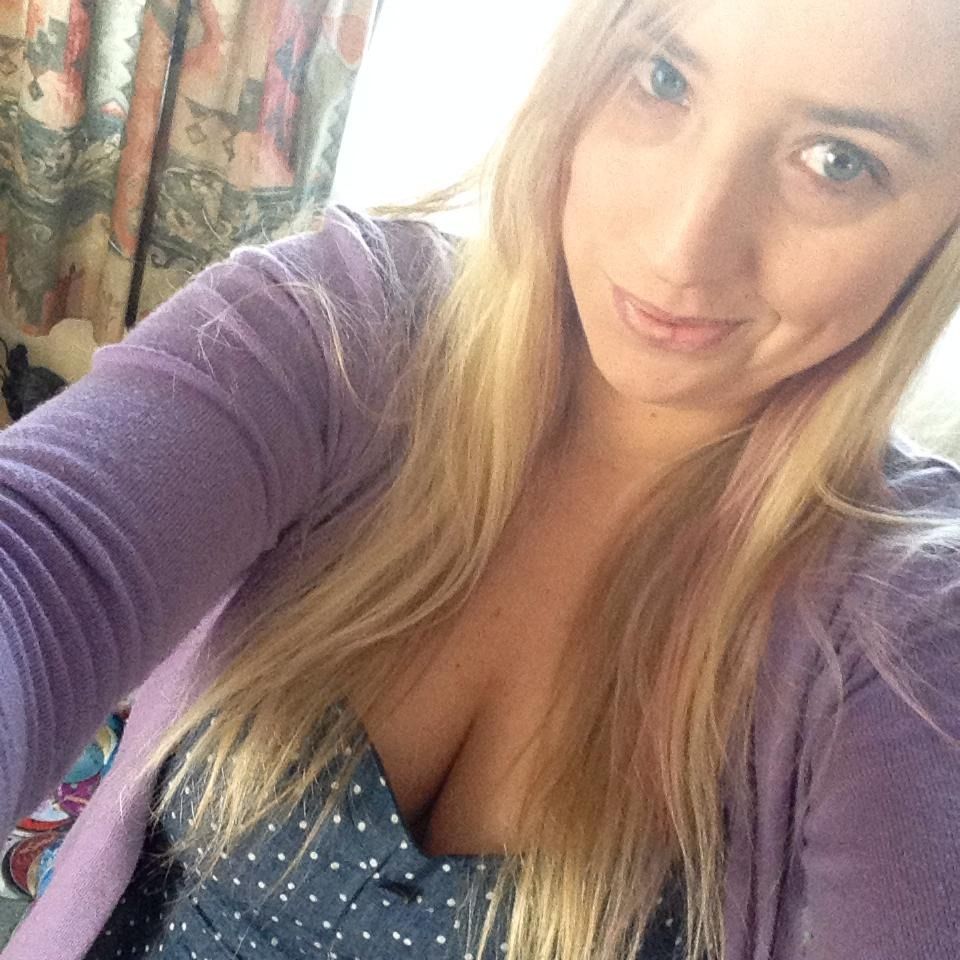 Hi! I am Addison Jane!
I come from a small country called New Zealand.
I have always had a strong love for reading and writing and Missing Link, whilst not the first story I have written, is the first I will be releasing.
My favourite genre is romance, specifically MC, rockstar and young adult.
I'm a single parent to a beautiful little girl, we live in a quiet little town and I have a small but amazing group of close friends.
My other passion in life is working with kids! I work with them part time along with going to school to complete my graduate diploma.
I am fortunate enough to have a great support base, whom without them, I would never have stepped out of my comfort zone and pushed myself to share my writing with you all!
-AJ

Stalker Links

Facebook Profile
Facebook Page
Goodreads


Other Books In the Series

Harmony
Club Girl Diaries #1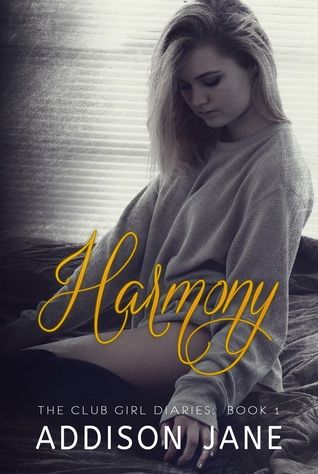 Amazon UK
Amazon USA
Amazon CA
Amazon AUS