Title: Kings of Asphalt (Club Chrome)
Author: Alexx Andria
Genre: Steamy romance (Motorcycle club romance)
Cover by Kim Killion
Publish Date: June 27, 2014
USA TODAY BESTSELLING AUTHOR!
Alexx Andria delivers a motorcycle club romance between two very bad, yet sexy men and a woman with enough curves to satisfy them both.
My name is Zoe Delacourte. I thought I was going to build my future on the backs of Jax Traeger and Hunter Ericksen -- bad boys from the wrong side of the tracks, running the notorious motorcycle club, the Kings of Asphalt -- in my mind, the story had practically written itself. I was so naive. Little did I know they were going to change everything I ever knew about myself. Jax and Hunter. I can't even say their names without trembling. They don't see a fat girl or a girl who might be pretty if only she'd lose some weight. No, from the moment I walked into their club, they saw a hot, sexy woman with curves for days -- and they couldn't wait to get their hands on me. Some people call them bad men. They see the rides and the rap sheets and they slap a label on them. I don't care what they've done -- all I care about is what they're going to do to me next. But loving them is dangerous. In fact, loving them might just get me killed. *The following MC romance is approximately 41,000 words featuring a strong central love story, danger, and the rough, seedy world dominated by two bad boys and their curvy woman.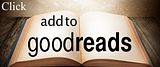 Buy the Book
Amazon
|
Barnes and Noble
My Review
I love reading MC books. And reading different authors views and stories about the MC World. So what makes this one different. This one is different because one of the main character's who is a girl - Zoe Delacoute is a curvy girl. Her best friend is a curvy girl. Alexx Andria writes about the struggles and emotions of someone who is on the curvy side. The no confidence and feelings of not being good enough. Who can't have the popular boys.
Zoe Delacoute is a curvy girl, a reporter. Her boss gives her the rubbish jobs to do and she wants to prove to him that she is good enough. This is how she meets Jax and Hunter....
This book isn't conventional, its quite the opposite. but if you read between the lines. It tells you some important stuff, like you don't have to follow everyone else and it's ok to want to be away from the norm.
I liked the characters, especially Jax and Hunter. Hot, alpha types. The plot was ok and it flowed nicely.
I give this 4/5 stars.
About the Author
USA Today bestselling author Alexx Andria is the pseudonym for RITA-nominated contemporary romance author, Kimberly Van Meter. Born in a small town with a flair for the dramatic, Alexx Andria has a delightfully perverted nature that she hides behind a mischievous smile. Alexx loves being the life of the party and doesn't mind one bit being the center of attention (just ask any of her friends or family!) She loves to write about Alpha men who are wonderfully flawed and just a little dangerous and heroines who are smart and sassy, but just a little vulnerable, too.
Connect with the Author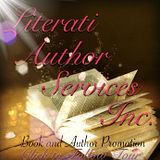 Giveaway
3 $10.00 Amazon Gift Card and 2 Backlist Ebooks